Chinese information will be added, or write to chichenlyv@gmail.com for info in Mandarin.
FOR WHOM
On Sunday March 20, I will teach a one-day overtone singing workshop, for those who want to get to know more about this singing technique. The workshop is open to all who are interested, with or without musical/singing experience.
PROGRAM
In the morning we will start with warm-up  exercises to develop attention for body, mind and sound, and explore basic techniques for using the resonances of the natural voice. We will start with a first rough exploration of overtone techniques.
After a lunch break, we will listen to and try more specific techniques for singing harmonics, and combine voices to work with simple, intuitive sound structures and intuitive compositional ideas. We will finish with a group improvisation.
Of course it is not possible to learn overtone singing in one day (despite certain videos on the web that claim you can do that in even less time). But you can get a sense of what goes on when singers produce clear overtones, sharpen your hearing in a live, acoustic situation, and get started on something you might want to explore further in the future.
Every participant will get some personal feedback about his/her voice and how to get started with the technique.
Students who are considering to join the next R E S O N A N C E  Yeargroup (2016-2017) may get a taste of what they will learn, or get an advantage by an early introduction to the technique.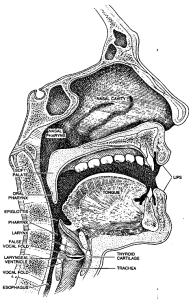 DETAILS
The workshop is in the Da-an area and is in English with Chinese translation (if needed).
Date: Sunday, March 20
Time: 10:00-16:00 (lunch break 13:00-14:00)
Cost: 2.500 NT$
Bring a friend: pay 4.500 instead of 5.000 NT$
Max. number of students: 10
Place: Canjune Training Center.
If you are interested to join or have any questions drop me an email to get all the details, or write to chichenlyv@gmail.com for info in Mandarin.