Click here to download a Press Kit / ZIP file
with medium-resolution photos and biographies.
For Hi-Res (printable) images, select what you need from the ZIP and request by email.

Mark van Tongeren is a sound explorer and performance artist with a PhD in artistic research from Leiden University. He did ground-breaking research and vocal experiments in the field of overtone singing, which he began studying around 1990. He feels equally at home 'in the field' to study and practice indigenous vocal techniques, as in experimental performance art, using voice, small instruments and/or electronics.
He received his M.A. in ethnomusicology from the University of Amsterdam and has taught world music at the Royal Conservatory in The Hague. His PhD from the Academy of Creative and Performing Arts at Leiden University explores the boundaries of science and art and is entitled Thresholds of the Audible: about the Polyphony of the Body. During his PhD studies he founded a vocal laboratory (Paraphony) to develop little known aspects of multi-voiced harmonic singing. He created a series of compositions for two or more voices, called 0… ('Nulpunten' or 'Zero-points'), which make audible hundreds of possible connections or permutations within the natural harmonic series, so that it 'encounters itself.' The results were presented in 2010 and 2013 by Mark van Tongeren and Rollin Rachelle, aka the Superstringtrio, in the performances entitled 0… and Incognito Ergo Sum in Amsterdam and Poland. Composer and 4D-Sound inventor Paul Oomen also conducted the three-hour Overtone Singing Marathon held at the occasion of van Tongeren's PhD defense in 2013.
He began his performance carreer with the artists – contructors of Silo Theatre of Amsterdam (De Parade, Oerol), where he did sound-design, and created live and recorded soundtracks (1992 until 1998). In 1999 he presented new vocal works in The Trumpets of Jericho, alongside the Trivento organ of the project's initiator Horst Rickels, and singing 'with' and 'through' Tjeerd Oostendorp's 7-meter long tuba. In 2001 he was artist-in residence at the School of Music of Victoria University in Wellington, New Zealand for Jack Body's Secret Sounds project, producing the CD-Rom Secret Sounds and several performances. with Phil Dadson (NZ), Leo Tadagawa (JP) and Bennicio Sokong (PH). At the Silk Road Festival in Washington, D.C. he performed as a throat singer with the festival's initiator – cellist Yo-Yo Ma – over one of Johann Sebastian Bach's cello suites (2002).
From 1995 onward van Tongeren has made solo appearances as a singer in the Netherlands, Russia, Spain, Finland, Germany, New Zealand, Belgium, China, the USA and most recently in Taiwan and Korea. In 1995 he performed solo and with overtone singing pioneer Tran Quang Hai at the International Throat Singing Festival in Tuva, Siberia (also documented for the Gengghis Blues documentary featuring Paul Pena and Kongar-ool Ondar)
He is featured on CD-ROM's and DVDs, including Secret Sounds (an audio-visual guide to overtone singing and Jew's harps with Jack Body; Ode Records); Raum Klang Stimme / Space Sound Voice (documentary about overtone singing by Minghao Xu; Traumzeit Verlag). His CDs include Paraphony-Extended Harmonic Techniques, a solo exploration of the resonances of the voice and space (Ode Records), Etos and Kavel (with Oorbeek, Nice Noise Foundation) and Sphere by his ensemble Parafonia (Fusica). Horst Rickels' piece Lift-Off, written for Parafonia, is also featured in Jiska Rickels' award winning documentary Four Elements. Van Tongeren is featured prominently on Deer Woman, composed by Taiwanese film music composer Cincin Lee with Van Tongeren as a soloist. This CD was nominated for Taiwan's Golden Melody Awards 2008.
An unusual collaboration was his involvement in the realisation of the world première of a work by the renowned Russian composer Dmitri Shoshtakovich (1906-1975), 28 years after his death. He assisted conductor Mark Fitz-Gerald at restoring the lost score of the film Odna ("Alone"), by directors Kozintsev and Trauberg (1931). Van Tongeren transcribed an original piece of Altay throat singing that was used for the film and took part in several screenings of Odna with live music, including the 2003 world première in The Netherlands. In 2008 Naxos published Fitz-Gerald's CD recording in Germany with van Tongeren's singing.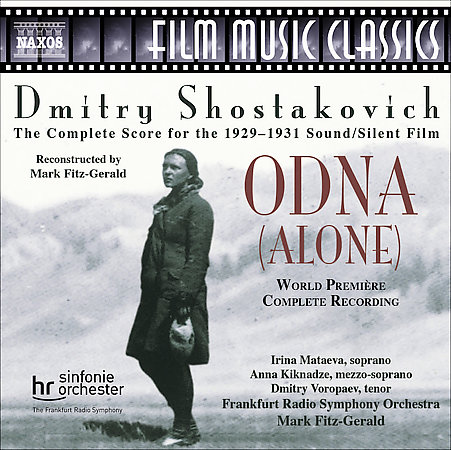 With Oorbeek, an Amsterdam-based collective of artists exploring the boundaries of sound and visual art, he uses a wide array of instruments, as well as a Korg Kaoss Pad. Though very un-typical for Oorbeek, their televised adaptation of John Cage's Water Walk was selected in 2017 as one of the pearls of 70 years Holland Festival. Oorbeek's version differed from all others due to the shortening of the duration, on the request of the broadcasting company NPS. They wanted to have the whole piece but did not have the time for the normal duration. So Oorbeek rendered the whole piece in double speed.
He played with Collision Palace, an Amsterdam-based improv collective led by Nathan Fuhr (NYC), in John Zorn's game piece Cobra. In New Zealand he collaborated with former Scratch Orchestra member Phil Dadson and Japanese singer/performer/bandleader Makigami Koichi in Off the Wall: Vocal Acrobats.
He provided electronic/vocal soundtracks for several animation video's by Oorbeek's Serge Onnen, displayed in New York and in MOCA Taipei, and took part in several of Onnen's live shadowperformances with Oorbeek or as a duo in Beijing.
In Taipei Onnen and van Tongeren presented new works for video/shadow/sound at the Taipei Artist Village (together with composer/guzheng player Tung Chao-Ming) and Lacking Sound Festival. Also in 2014, he began collaborating with the dancers of Biao/Horse, in a project produced for the National Theatre in Taipei collaborating with pianist Lee Shih-Yang. More dance collaborations followed, with Biao's Yeh Ming-Hwa (2015, 2016, 2017) and with Taipei Dance Circle.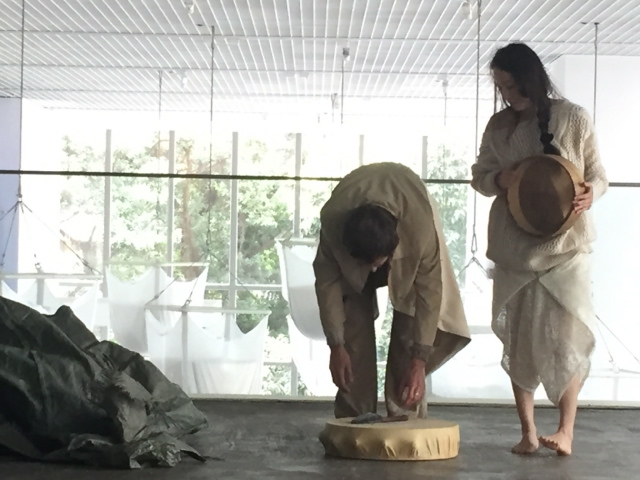 As a teacher, Van Tongeren gave a one-minute crash course of overtone singing for His Royal Highness the Aga Khan and secretary of state Colin Powell at the opening ceremony of the Silk Road / Smithsonian Folklife Festival in Washington, D.C. (2002). (usually learning to sing overtones takes longer, though). He has taught overtone singing workshops and courses for exploring/integrating the dynamics of voice, mind and body at various universities (Victoria School of Music, Wellington; TNUA, Taipei) and privately. He taught  semester-long courses at National Cheng-Chi University's creative department (X-Academy) in Taipei. Since 2012 he offers weekly Voice Yoga classes and since 2014 an intensive Resonance course in Taipei.
Trained originally as a cultural musicologist, van Tongeren has studied music, singing and ritual in Siberia and Russia (Tuva, Altay, Khakassiya, Kalmukiya), Mongolia, India (Tibetan monks in Dharamsala), Sardinia and Corsica (polyphonic singing) and Taiwan. His move to Taiwan prompted a further study of its indigenous music and dance, particularly through the traditions of the Bunun and Saisiyat tribes. In Israel, Dutch composers Merlijn Twaalfhoven and Paul Oomen guided a unique meeting between Firas Gazzaz, descendent of a 500-year old lineage of Palestinian muezzin (reciters of the koran) in the Al Aqsa mosque, and van Tongeren, to empower Palestinian artists in East-Jeruzalem.
Since 2010 Van Tongeren lives in Taiwan with his wife June and two children.