What is Voice Yoga?
Voice Yoga consists of a series of exercises that gives pride of place to the voice as a central, creative force in our lives. Our existence depends in important ways on our speaking, listening and 'sounding' abilities. This class promotes awareness of the many roles of the voice in our daily lives. It expands our creative vocabulary, without necessarily talking about music, the singing voice or any musical style. The point is not so much to learn any specific new technique: we play with the voice in a lot of different ways and listen with fresh ears to the hidden potential of our voices.
In Voice Yoga, sound, silence and resonance become a mirror for the self. The sounds produced by ourselves, allow us to 'see' ourselves more clearly, to hear what's living deep inside us. In ever-growing cycles of creating and perceiving we learn about music and sound, about ourselves and about the environment.
什麼是聲音瑜伽?
聲音瑜伽由一系列的練習組成。人的聲音是我們的生活中核心的、創造性的力量,所以我們給予它重要地位。我們的存在很大程度上取決於我們的說話、傾聽和 「發聲 」能力。這個課程推廣我們去覺察,聲音在我們日常生活中的扮演的許多角色。聲音瑜伽擴大了我們的創意語彙,但不一定是談論音樂、歌聲或任何音樂風格。重點不在於學習任何具體的新技術:我們以許多不同的方式玩聲音,並以新的耳朵傾聽我們聲音的潛在力量。
在聲音瑜伽中,聲音、沉默和共鳴成為自我的一面鏡子。由我們自己產生的聲音,讓我們更清楚地 「看到 」自己,聽到我們內心深處的東西。在不斷增長的創意和感知的循環中,我們更了解音樂和聲音,了解自己和環境。
Content of the classes
Exercises are based on yoga, musical – and theatrical techniques, vipassana meditation and our innate memories of playing like children – and become like them again. Some parts of the Voice Yoga exercises are comparable to yoga and tai-chi: the effect of the exercises is gradual. We believe that only with repeated classes you can really learn to connect the energies of voice & sound with the whole of your body and mind. You will begin to hear and feel things you did not hear and feel before. That's why we suggest you to sign up for four classes a time after your trial class.
課程內容
練習是基於瑜伽、音樂和戲劇技巧、內觀冥想和我們像孩子一般玩樂的、與生俱來的記憶——並重新變得像他們一樣。聲音瑜伽的某些部分可與瑜伽和太極拳相比:練習的效果是漸進的。我們相信,只有透過反覆的課程,你才能真正連結聲音的能量和你的整個身心。你將開始聽到和感受到你以前沒有聽到和感受到的東西。這就是為什麼我們建議你在試過一次課後,報名參加四次課程。
Your role as participant
It may be better to call the Voice Yoga events 'sessions' instead of 'classes': you are very much making the event, not so much in imitation of the teacher, but by sharing your own sounds and movements, or just by listening to and observing others. What a session will be like (quiet and reflective, noisy and wild, or both…) is very much determined by who are present. Your experience, whatever it is, is central. There is no predetermined goal. Like in a musical 'jam session', the outcome is unpredictable. We have no expectations of each other except allowing that part of you that wants to be heard to come out, and respecting each other's contributions.
你作為參與者的角色
也許把聲音瑜伽稱為一次活動而不是 「課程 」會更好:很大程度上,你不是模仿老師,而是透過分享你自己的聲音和動作,或者只是特過傾聽和觀察別人創造這個活動,。一節課會是什麼樣子(安靜和反思,嘈雜和狂野,或兩者都是……)在很大程度上由在場的人決定。你的經驗,無論它是什麼,都是核心。沒有預期目標。就像在音樂的 「即興演奏 」中,結果是不可預測的。我們對彼此沒有任何期望,只是允許你想被聽到的那部分出來,並尊重彼此的貢獻。
The teacher
Voice Yoga is designed and taught by Mark van Tongeren, who brings with him 25 years of experience in working with sound, music and theatre in many different cultures.
In my Voice Yoga Review of 2014 you can read about some recent experiences:
https://fusica.wordpress.com/2014/12/30/voice-yoga-2014-re-view/
帶領者
聲音瑜伽由Mark van Tongeren設計和帶領。他將25年來,來自不同文化的聲音、音樂和戲劇工作經驗帶到課程中。
閱讀 Mark 於2014年寫的回顧:https://fusica.wordpress.com/2014/12/30/voice-yoga-2014-re-view/
For whom
For those seeking to enrich their voices, let off steam and unlock their hidden creative potential. For singers and those who are afraid to sing. For actors, musicians and other artists and professionals who work with sound. Perhaps more than anyone else, people who want to experience and learn about the therapeutic effects of sound seem to benefit from Voice Yoga.
誰適合參加
尋求豐富他們自己的聲音、宣洩情緒、並釋放他們潛藏的創造力的人。歌手和那些害怕唱歌的人。演員、音樂家和其他與運用聲音的藝術家和專業人士。也許比起其他任何人,那些想要體驗和學習聲音的治療效果的人,似乎都能從聲音瑜伽中受益。
Dates and time
Time and place for late 2023: to be announced in October
The regular spot is indoors:
(5th Floor, No. 26, Songde Road, Taipei City (with elevator) Near Yongchun MRT Station Exits 3 and 4, walk for about 5-8 minutes (downstairs is the Subway Shop)
You can always contact Kovida for the latest information / this week's plan.
Sign up:
join: https://www.facebook.com/groups/155959871454586
and register in the group.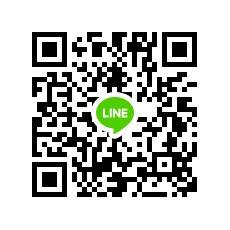 2023 聲音瑜伽 冬至療癒假期
2023 Voice Yoga Winter Solstice Retreat
Detailed Information|活動詳細資訊: https://www.fusica.nl/voice-yoga-winter-solstice-retreat/
Every year we also hold at least one 4 day Voice Yoga Retreat.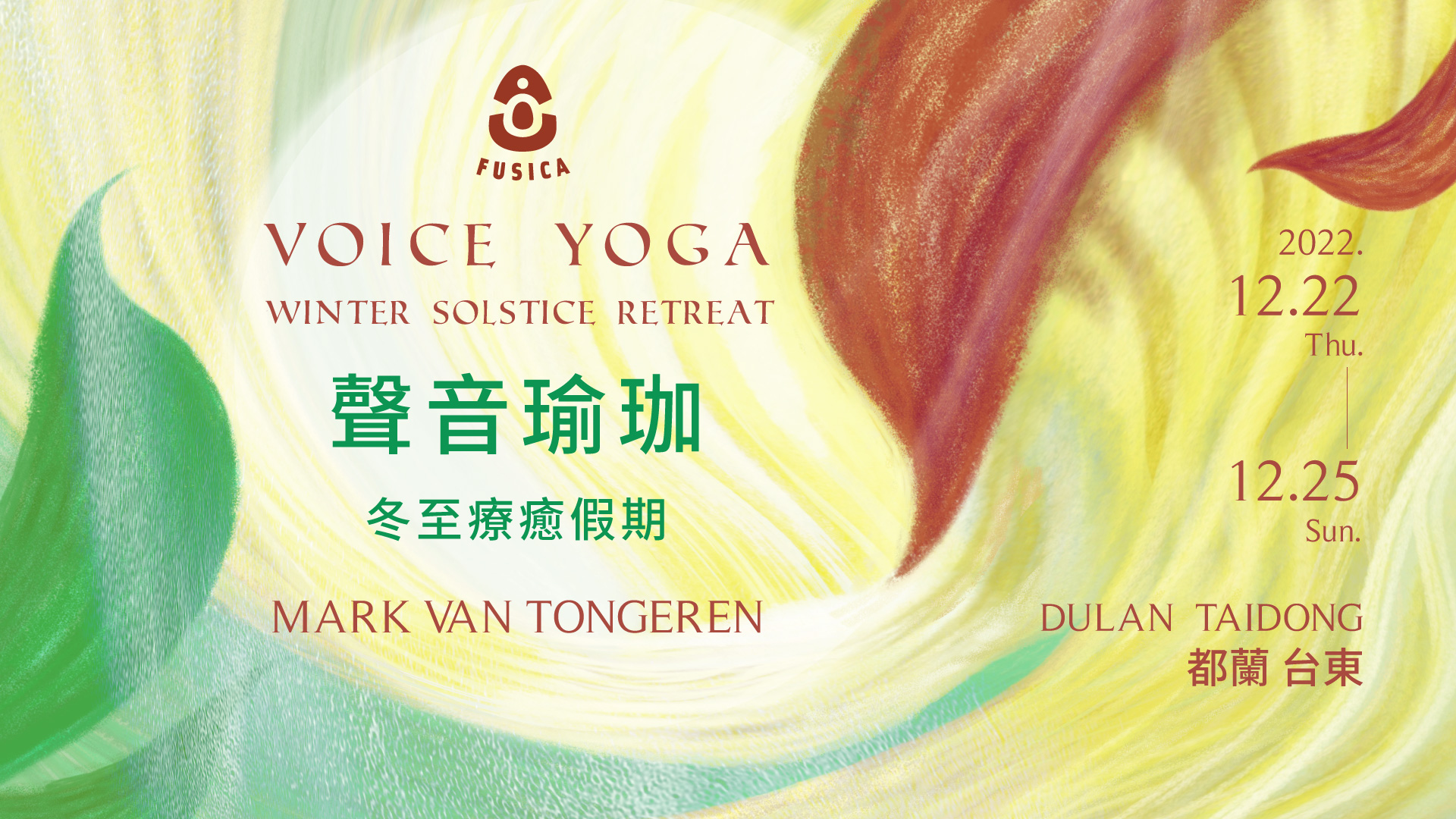 時間:每週五早上9:30 – 11:30
地點:台北市松德路26號5樓 (有電梯) 近永春捷運站3、4號出口,步行約5-8分鐘可抵達(樓下是subway潛艇堡店))
費用:$400元,當天課後單次付費
想報名,加入:
臉書社團 https://www.facebook.com/groups/155959871454586
並在群組內報名。
任何問題或想知道最新課程資訊,歡迎直接聯繫  Kovida:0922453662