Concerts IUooUI @ Taipei Fringe Festival – finished

WORLD JAW HARP MUSIC FESTIVAL TAIWAN
The other special event is the very first Taiwan Jew's Harp Festival, ambitiously called the International Jaw Harp Festival Taiwan. Ever since I came to Taiwan in 2003, I was amazed about the Jew's harp culture. But I also noticed the painful absence of Taiwanese Jew's harps at many of the international events and discussions. There is a new wind blowing now, and Taiwan is going to make itself heard, first of all locally, with ever more Jew's Harp enthusiasts, but also internationally. Plans have been launched (and destroyed by the pandemic) for groundbreaking regional events around the Jew's Harp with other South-Asian countries. I can sense that in the future this is going to expand seriously, because South/East Asia is a vibrant place for Jew's harps, no less varied than Northern Asia, which is the center of the international Jew's Harp world. I am excited to be the opening act for the festival and join the masters on the second night. But the real deal is seeing old and new masters from the indigenous groups, Taiwanese musicians and lots of Jew's harp enthusiasts in the audience. It will be two days in the fresh open air, near the center of Puli town, a great outing for music lovers.
Reserve your spots and sign up for special workshops and events early.
世界口簧琴音樂節
今年是台灣第一次舉辦世界口簧琴音樂節。自從我2003年來到台灣後,我一直著迷於台灣口簧琴文化的多元性。我也對台灣口簧琴在國際會議/藝術節上並沒有取得很大的地位而痛心。不過現在有陣新風潮吹起了,台灣的口簧琴死忠粉絲要讓台灣聽見口簧琴的聲音,也要讓國際聽到他的的聲音。今天因為疫情的關係,國際參與還不是很踴躍。但我相信未來,有很多人會為了參加世界口簧琴音樂節而飛來台灣。畢竟,東亞跟南亞的口簧琴文化都是很盛行的,這些地區的口簧文化多元性不輸北亞 (也就是國際口簧琴討論的重鎮)。我很幸運的擔任這次音樂節的開場嘉賓,也會在第二晚的時候跟大師們一起出場。這個音樂節的高潮將有原住民的大師 (年輕跟年長的) 為我們展演原汁原味的口簧琴文化、台灣音樂家、還有台下熱愛口簧琴的觀眾。活動為期兩天在埔里的天地之間。
我在建立我的檔案庫時,也找到2006年阿姆斯特丹國際口簧琴節的一個演後派對影片,裡面有很多歐洲跟亞洲的表演者,聚集在我阿姆斯特丹當時的公寓裡。
資訊: 世界口簧琴音樂節
World Jaw Harp Music Festival Taiwan | Facebook
Overtone Singing book Indiegogo campaign
It is ON now!
The fruit of many many years of work is ready to go to press.
All we need now is some backers to pay the dues and start getting this book into people's hands, in about 2-3 months time!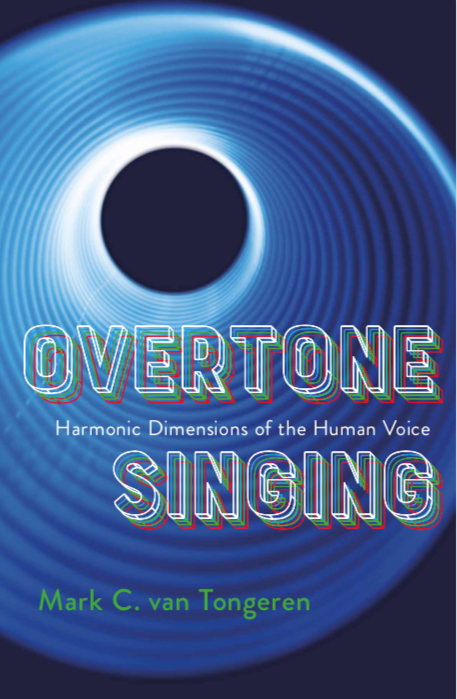 Workshop Ocean of Voices
By popular demand, the workshop to sing your heart is back, in the same place in Central Taiwan where we have plenty of space to sing to and with and from the mountains, and a unique chance to go to the Bunun from XinYi and sing with them!
In three days we dive deep into the Ocean of Sound, Mark's equivalent for the repository for musical sounds and spoken words humanity has produced across time and space. We uncover unknown traditions from around the globe, listen to examples and try out our own versions. You also learn how to create a traditional song (A lullaby? An invocation? A cheerful greeting song?) by yourself, or together, on the go. You already love to sing and already know your voice has so many shades. But only some of these shades find expression in everyday life, and now we expand this creative, sonic potential.
Join us for a celebration of the power of the human voice and of creative imagination lurking underneath the surface. Surely your ancestors knew folk songs, religious hymns, ceremonial chants: let them come back to the surface again, in a new guise. As the highlight of our exploration, the Bunun from XinYi are so kind to welcome us during their weekly singing session. You will have a chance to sing with them, up-close, and in this way you learn how they create their polyphonic songs and can try to join in with them. A first-hand immersion in one of the many living traditions of this beautiful island and a unique chance very few people have ever had!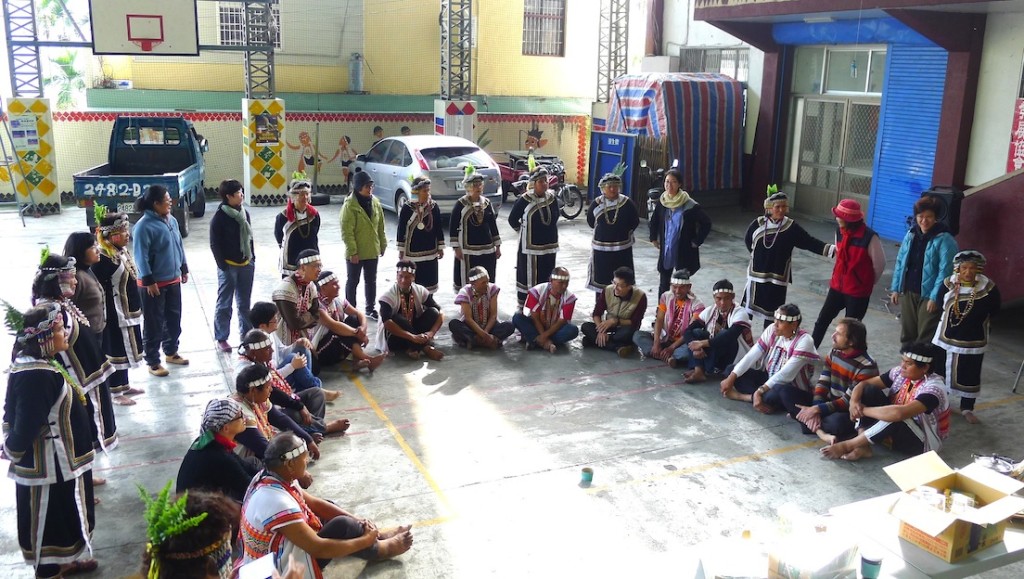 DATES AND TIMES
Saturday October 22 (10 AM) – Monday October 24 (2 PM).
Check out the full blogpost for more details soon and our previous experiences with the
Bunun here.
Voice Yoga Winter Solstice Retreat
22-25 December, Dulan
The popular Voice Yoga workshop, based on classes now going on for almost 10 years, in condensed, 4- day format.
This December's special Winter Solstice retreat is now confirmed in our favorite spot in Dulan. Stay tuned for the details!