A new group called IUooUI is going to give its first series of full performances. Most of us know each other for many years now and share a deep passion for overtone singing, throat singing and improvising with voices and instruments, as well as work on the body-mind relationship. We decided to take it a step further and create surprising performances based on all those amazing sessions we had during workshops throughout the years. We all have dreams and desires to bring the music in our heads alive, for others to hear. This is a challenge. We leave the intimate comfort zone of a workshop space. We are ready to confront an audience of curious listeners in unusual settings, and to envelop them with our resonances, overtones, mantras, syllables, shrieks, assisted by drums, Jew's Harps, shruti boxes and more.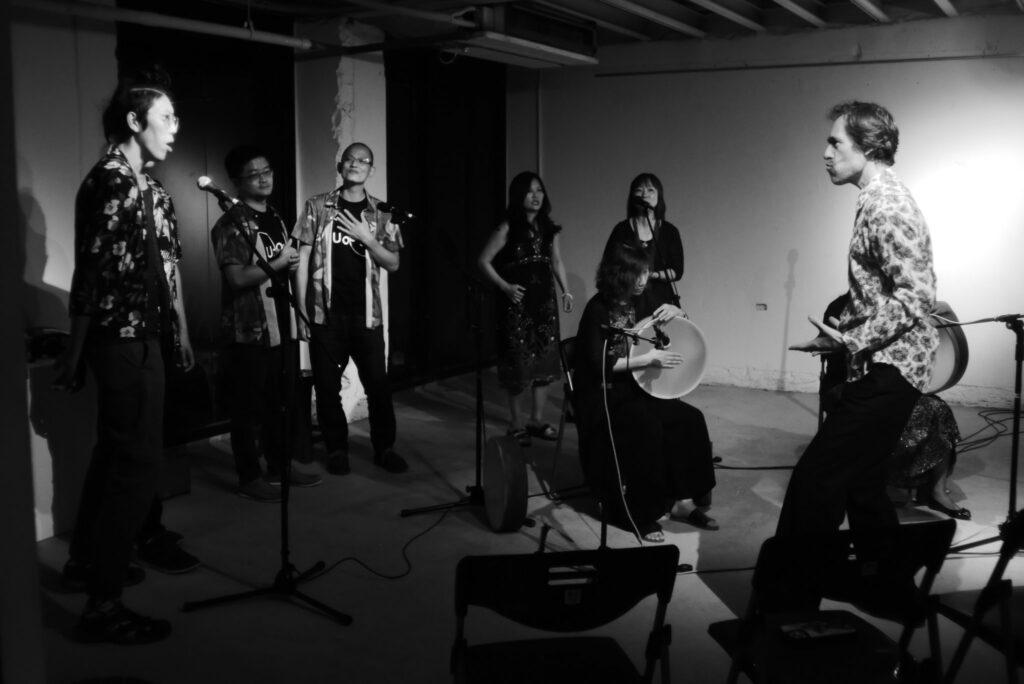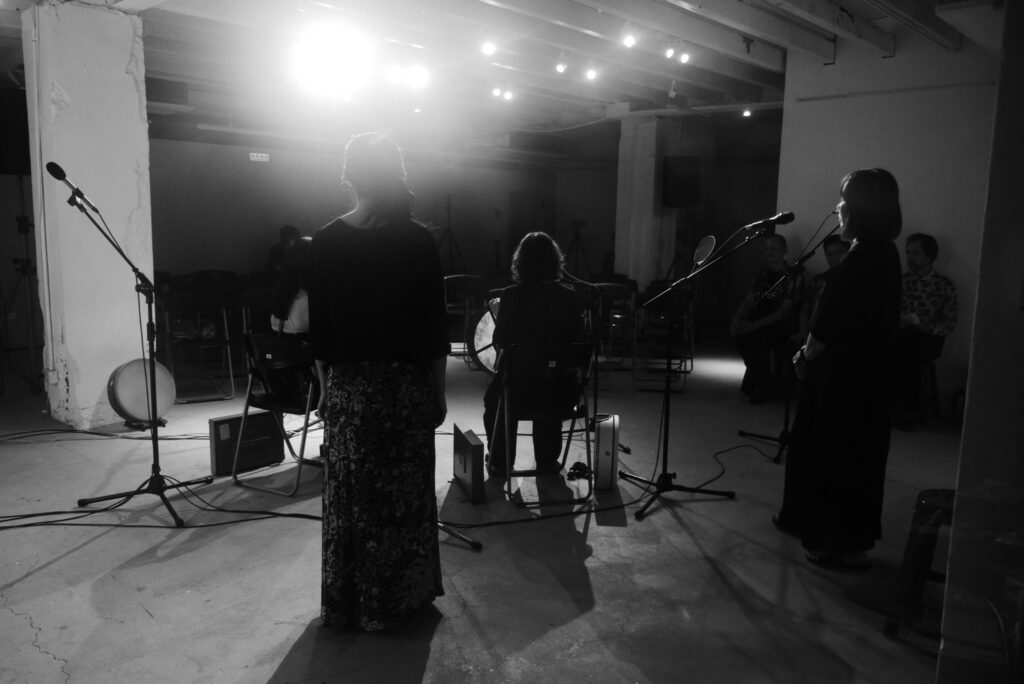 The name UIooUI stands for the mantra-and sutra-like phrases that we often use, inspired by the okyo of Michael Vetter (1943-2013). Michael transformed these traditional Japanese sutras to expand his own musical language, and this has become part of my own language now. IuooUI also stands for:
Of course, the syllables i-u-o-o-u-i  make a small overtone piece in themselves.
The name was proposed by our in-house poet, Amang, whose Chinese name is Yü, which is the last part of IUooUI when it is pronounced as a three-character Mandarin syllabe, yiwoyu.
Our in-house designer JiJi Liu created the logo for us.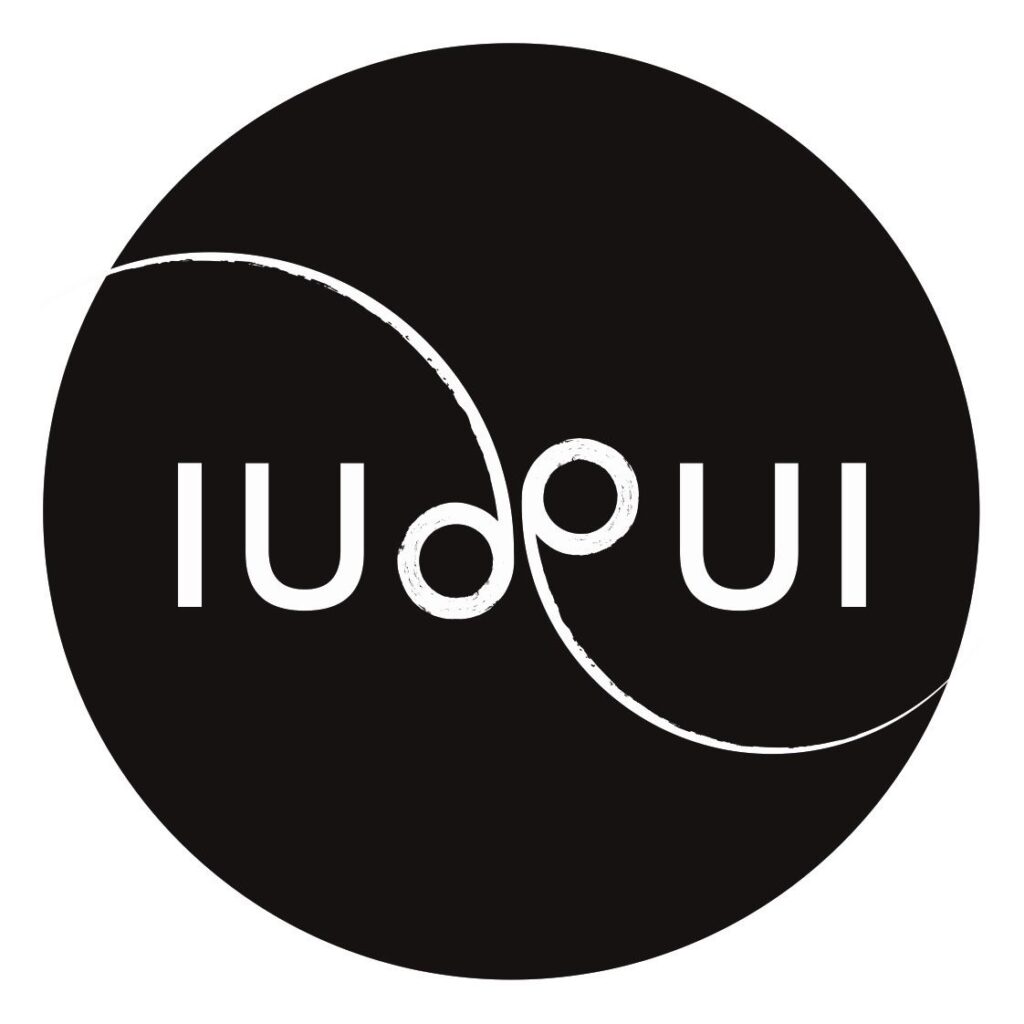 The name TWEAKS refers to the process of tweaking, adjusting, making things better by smaller or sometimes bigger changes. It is my hope that next week we can really tweak all the musical elements so that they keep on growing, changing and move towards a more refined shape. This week, at least, some of us were still busy tweaking, like JiJi and Sky, who came up with this after the dress rehearsal:
It has been inspiring to see how busy all members got in recent months to prepare for this first complete performance. They have been working diligently on their sounds and pieces, of which more than half is composed by themselves in smaller units. They took care of sound and light, finding equipment and personnel to handle it, costumes …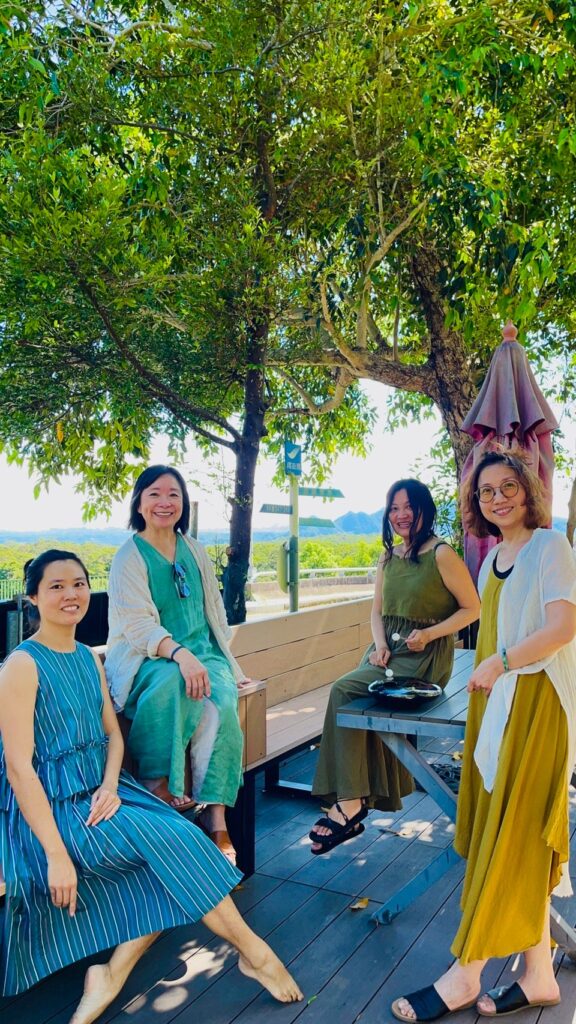 Earlier this year we have done some smaller performance, to warm up, and as teasers for our bigger program.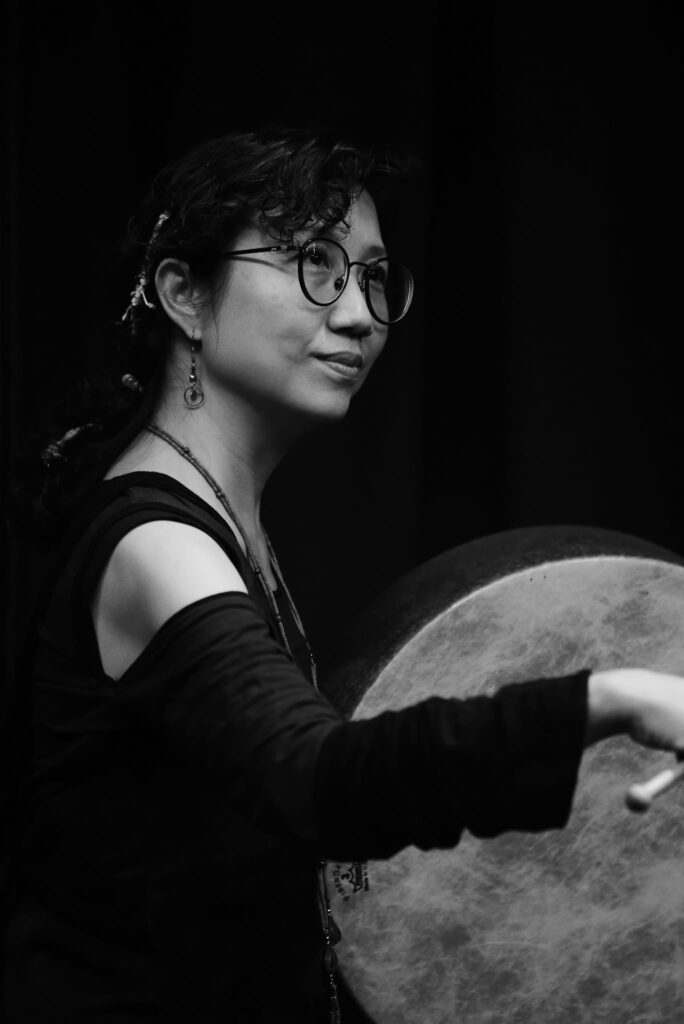 DATES and TIMES
Sunday August 21 – 19:30

Wednesday August 24 – 19:30

Friday August 26 – 15:00 and 19:30

Sunday August 28 – 19:30

The performances will be held at VENUE, on its 5F space, No. 10, Lane 107, Linsen North Road. This is a bustling area and if you have the time, you can have diner before at a nice Japanese restaurant, Umeko, right next door to VENUE  (no. 8)!
Limited 20% discounted tickets available, please write to: iuooui.taiwan@gmail.com
to secure your seat. Tickets: https://www.opentix.life/event/1536284030369976325
Our Facebook and IG:
www.facebook.com/iuooui.taiwan
https://www.instagram.com/_iuooui/
IUooUI : 全新泛音詠唱團體的誕生
8月底,我們有些很令人興奮的活動即將發生。首先,我們的全新泛音詠唱團體IUooUI即將正式演出。我們的團員彼此認識很多年了,也都非常熱愛泛唱、喉唱、人聲與樂器的即興。我們決定要向前邁進一步,然後把我們每次一起唱歌所發展出的創作變成一個演出。我們都懷抱著,想要讓別人聽到我們心裡所聽見的聲音的夢想。這是一個挑戰。離開了工作坊的舒適圈,我們現在已經準備好面對一群觀眾,希望能夠用我們的共鳴、泛音、梵咒、音節、發聲,伴隨著鼓聲、口簧琴、印度風琴等等。我們很希望能夠在2022臺北藝穗節《泛⾳九釀》的五場演出中與你相見。
8月【漪渦⿂】 就要正式公演了~
我們即將參與 2022臺北藝穗節,一共演出5場~
1:【8/21 19:30】 (日) 晚
2:【8/24 19:30】 (三) 晚
3:【8/26 15:00】 (五) 午
4:【8/26 19:30】 (五) 晚
5:【8/28 19:30】 (日) 晚
還有少量8折票,請私訊臉出粉絲頁,幫你於前台留票: