Concerts, workshops and other events coming up.
Details below
中文請往下滑
Saturday February 4
booklaunch #3
February 19, 2023
TOSA meeting + concert
February 24, 2023
Gonging for Humanity concert
March 10
Mei Garden concert of IUooUI members
March 18-21, May 20-23,  2023
RESONANCE
date t.b.a.,  2023

Concert with Cheng-Ying Chuang
January 27-30, 2023
Workshop Ocean of Voices
By popular demand, the workshop to sing your heart is back, in the same place in Central Taiwan where we have plenty of space to sing to and with and from the mountains, and a unique chance to go to the Bunun from XinYi and sing with them!
In three days we dive deep into the Ocean of Sound, Mark's equivalent for the repository for musical sounds and spoken words humanity has produced across time and space. We uncover unknown traditions from around the globe, listen to examples and try out our own versions. You also learn how to create a traditional song (A lullaby? An invocation? A cheerful greeting song?) by yourself, or together, on the go. You already love to sing and already know your voice has so many shades. But only some of these shades find expression in everyday life, and now we expand this creative, sonic potential.
Join us for a celebration of the power of the human voice and of creative imagination lurking underneath the surface. Surely your ancestors knew folk songs, religious hymns, ceremonial chants: let them come back to the surface again, in a new guise. As the highlight of our exploration, the Bunun from XinYi are so kind to welcome us during their weekly singing session. You will have a chance to sing with them, up-close, and in this way you learn how they create their polyphonic songs and can try to join in with them. A first-hand immersion in one of the many living traditions of this beautiful island and a unique chance very few people have ever had!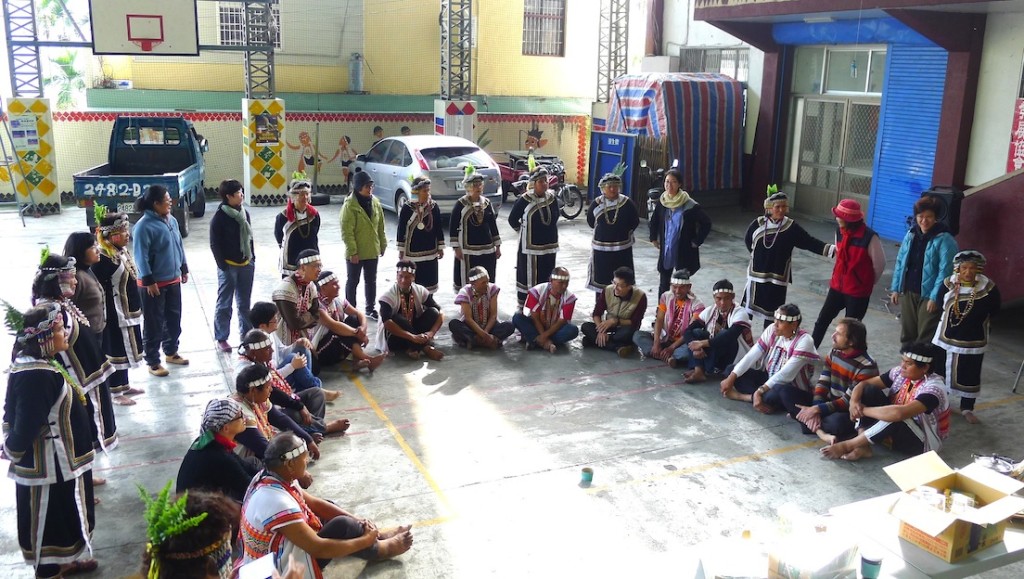 DATES AND TIMES
Friday evening January 27 (6/8 PM) – Monday January 30 (2 PM).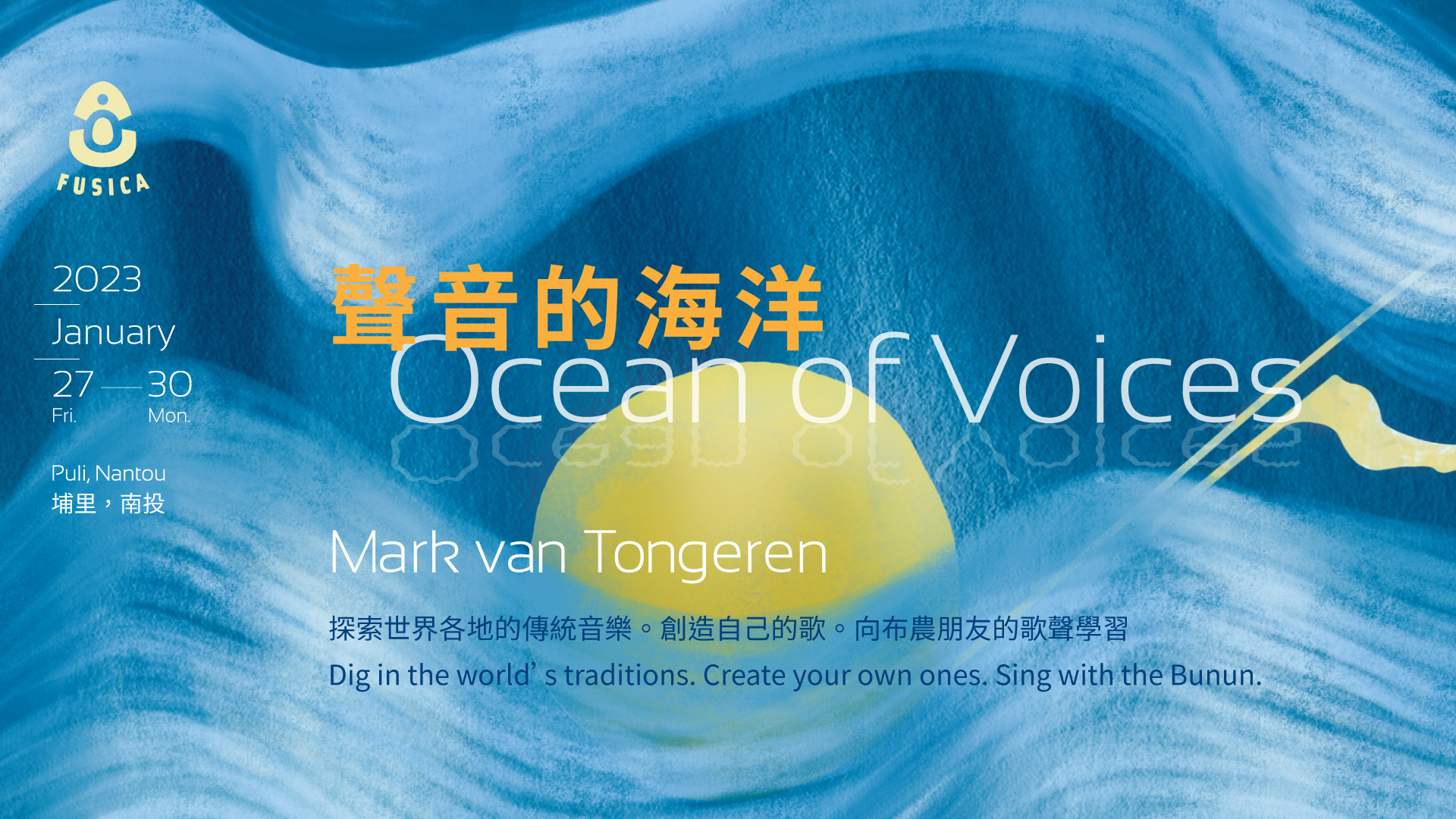 Saturday February 4
BOOKLAUNCH #3
Still online, watch now.
February 19, 2023
TOSA meeting + concert
2-5 PM. Treasure Hill Village, Taipei
The yearly Taiwan Overtone Singing  Association meeting with a concert.
February 24, 2023
Gonging for Humanity concert
March 10  2023
Mei Garden concert

March 18-21, May 20-23,  2023
R E S O N A N C E 2×4-Day Intensive

[Date t.b.a.]  Sunday, 14:30
Two-in-One Concert #1
Launch of a new series of performances I have been thinking about for some years already. It will be me plus one local musician each time, alternating our own music and looking on the spot for overlaps in our pieces or creating a new improvised bridge. I call it Two in One.
2 in 1 #1    Cheng-Ying Chuang and Mark van Tongeren
 5F, No. 34, Section 2, Renai Road, Zhongzheng District, Taipei
地址:100台北市中正區仁愛路二段34號5F
電話:(02)23963589
More details t.b.a.
Check back regularly, or sign up for the newsletter to receive updates.
 Hope to see you somewhere!